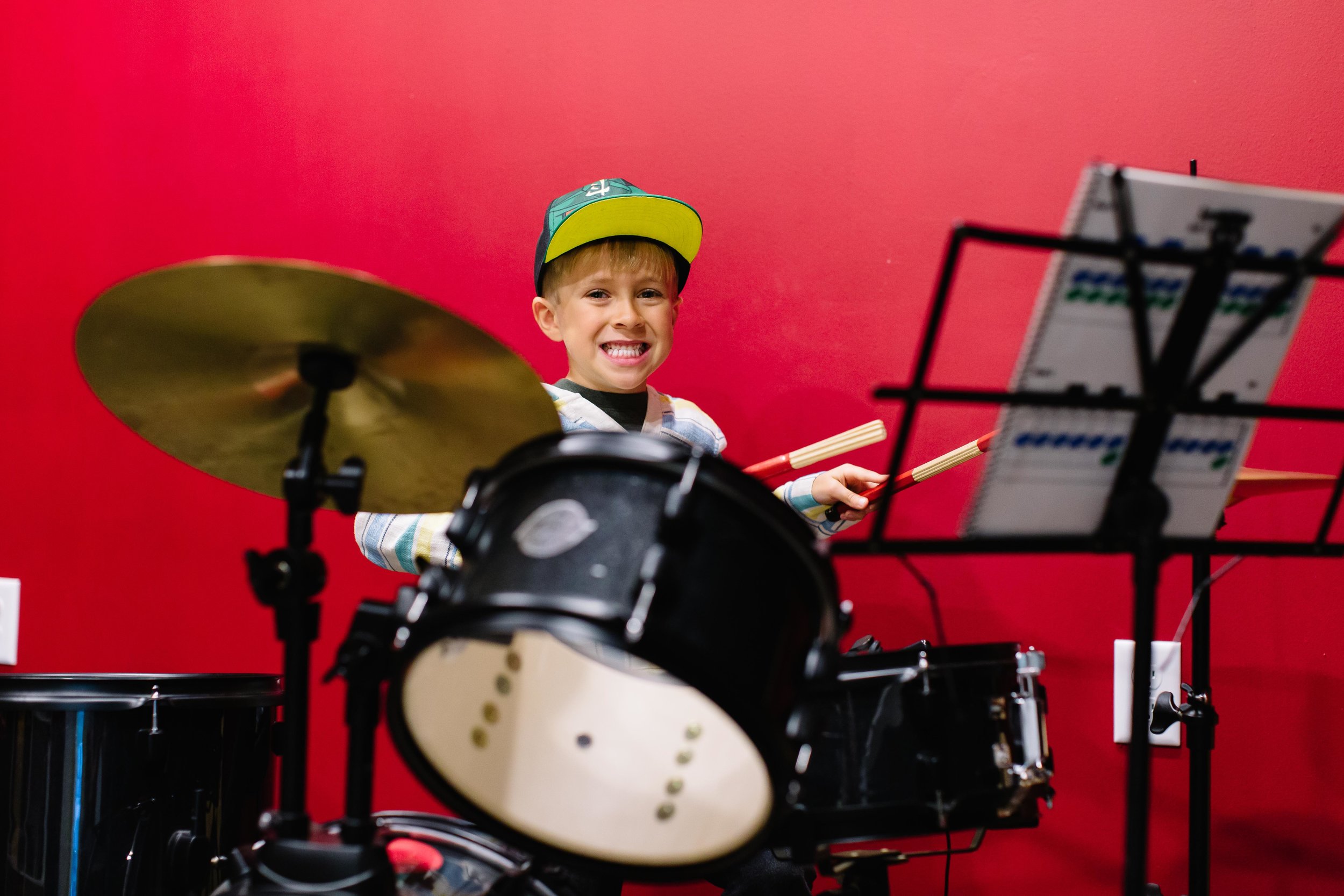 Drum Lessons your kids will thank you for!
Drum Lessons
So, your child wants to learn how to play the drums?

We know what you're thinking.
Drums are SO loud.
Are they even considered a "real" instrument?

Think of your favorite song. You got it?
What would that song sound like without the drums?
Can you imagine We Will Rock You without percussion or Paradise City without the iconic drum beat?

Not only are drums real instruments, they are the floor of all bands. If the floor fails, the whole band will collapse.
Is your child ready to beat the path for the rest of the band to follow? We think so!

At Miss Emily's Music School, we believe in helping students fall in love with drum lessons first so that "practice" happens naturally at home without it being a chore. All students learn to play music they enjoy and play fun drum games at every lesson. We believe in playing the drums - not practicing them. By making music lessons fun and removing the practice stigma, our students end up "practicing" naturally. Parents love Miss Emily's Music School because their children play the drums at home because they WANT to. No tears included!

We are located in Manhattan, KS and offer Group Drum Lessons and Deluxe Drum Lessons for students ages 7+. Once students hit Level 2, they are eligible to join our Rock Bands 101 class where they can play the drums for their very own rock band! Click HERE to learn more about each lesson type. Have a child that's 4-7 years old and loves beating on pots and pans? Check out KidzRock!

Do you want your kids to thank you for signing them up for drum lessons one day? (Don't worry, they make electric drum sets so your child can plug in headphones and rock out!)
Click the button below to sign up for an interview drum lesson!