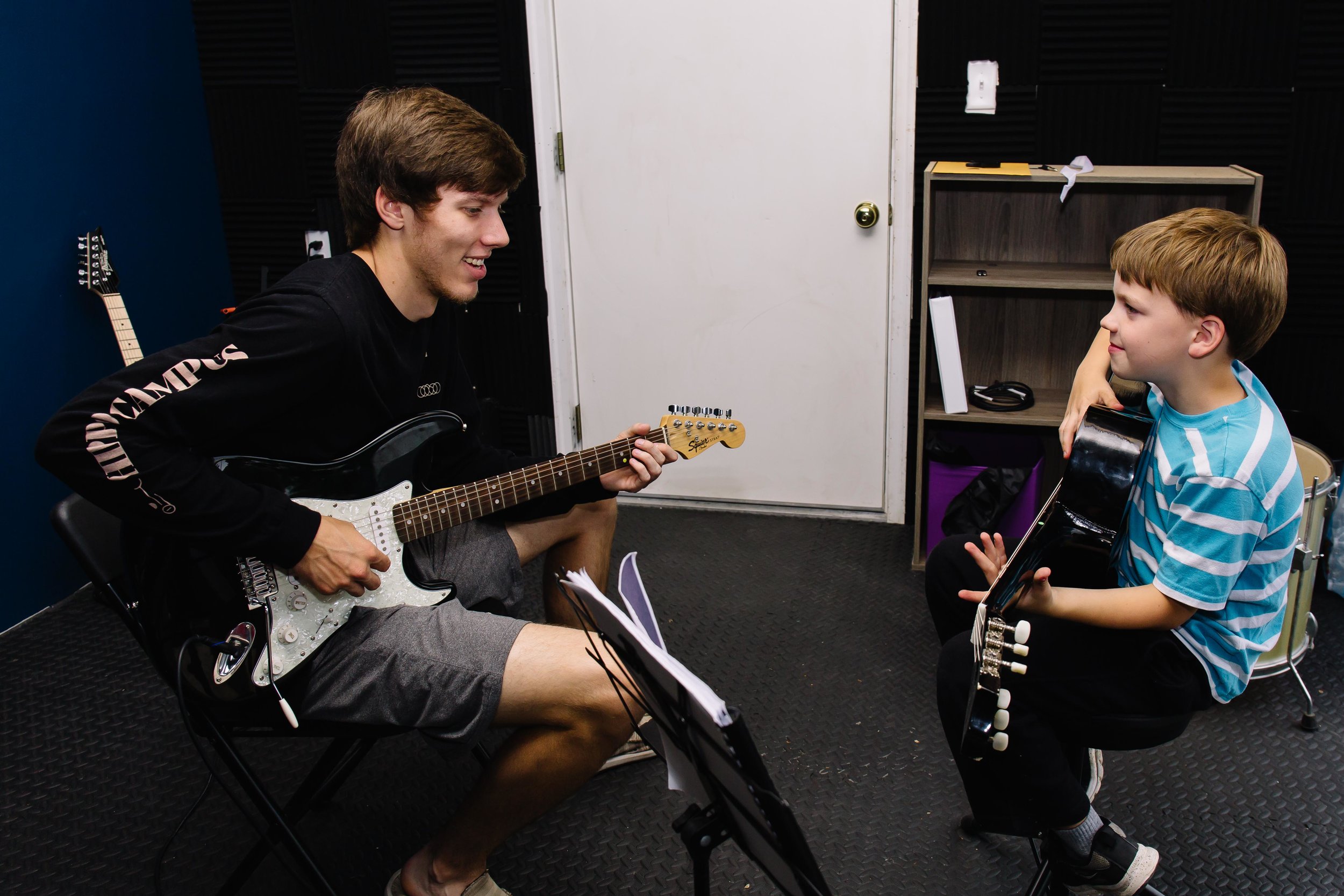 Guitar Lessons your kids will thank you for!
Guitar Lessons
Billy told his mom he wanted to learn how to play the guitar.
His mom said he would have to learn piano first.
What a BUMMER!

Miss Emily's Music School wants your child to start with the instrument they enjoy the most! We believe in helping students fall in love with guitar lessons first so that "practicing" happens naturally at without being a chore. That's why we encourage students to start with the instrument they love. Can you imagine practicing an instrument you hate? Blah!

Located in Manhattan, KS, Miss Emily's Music School offers Group Guitar Lessons and Deluxe Guitar Lessons to students ages 7+. To learn more about these lesson types, click HERE. When your child reaches Level 2, they are eligible to join our Rock Band 101 class in addition to their normal guitar lessons. If your child is between the ages of 4 and 7 and wants to play the guitar, check out our KidzRock! program.

Do you want your kids to thank you for signing them up for guitar lessons one day?
Click the button below to sign up for an interview guitar lesson!