E is a seven year old piano student. Last year, she had her very first piano recital. When she got there, she realized that there were a LOT more people there than she expected. Anxiety and panic took over and she immediately wanted to go home. Until four paws and a wagging tail came waddling her way.
That wagging tail belongs to one of our Musical Therapy Dogs named Gertie. Gertie was able to distract E from her performance anxiety. We were able to talk to E once she was calm and she got to walk into the recital venue with Gertie by her side. Gertie waited until E played and laid under the piano bench as she performed. After the recital, we asked her what she thought of her first recital and she yelled "I LOVE RECITALS!". E now helps other students with their performance anxiety by sharing her experience and reminding them that Gertie is in their corner.
Our Musical Therapy Dogs aren't only used for recitals. The bond between the students and the dogs is built in their weekly lessons. The dogs sit in and provide extra support during lessons. Therapy dogs are commonly used in libraries to help children build confidence in their reading skills by listening to them read. Our Musical Therapy Dogs do the same thing for our music students.
Abrams and Gertie make public appearances at schools and various other places. If you'd like Abrams or Gertie to come visit your school or event, shoot us a message HERE!
Meet the Musical Therapy Dogs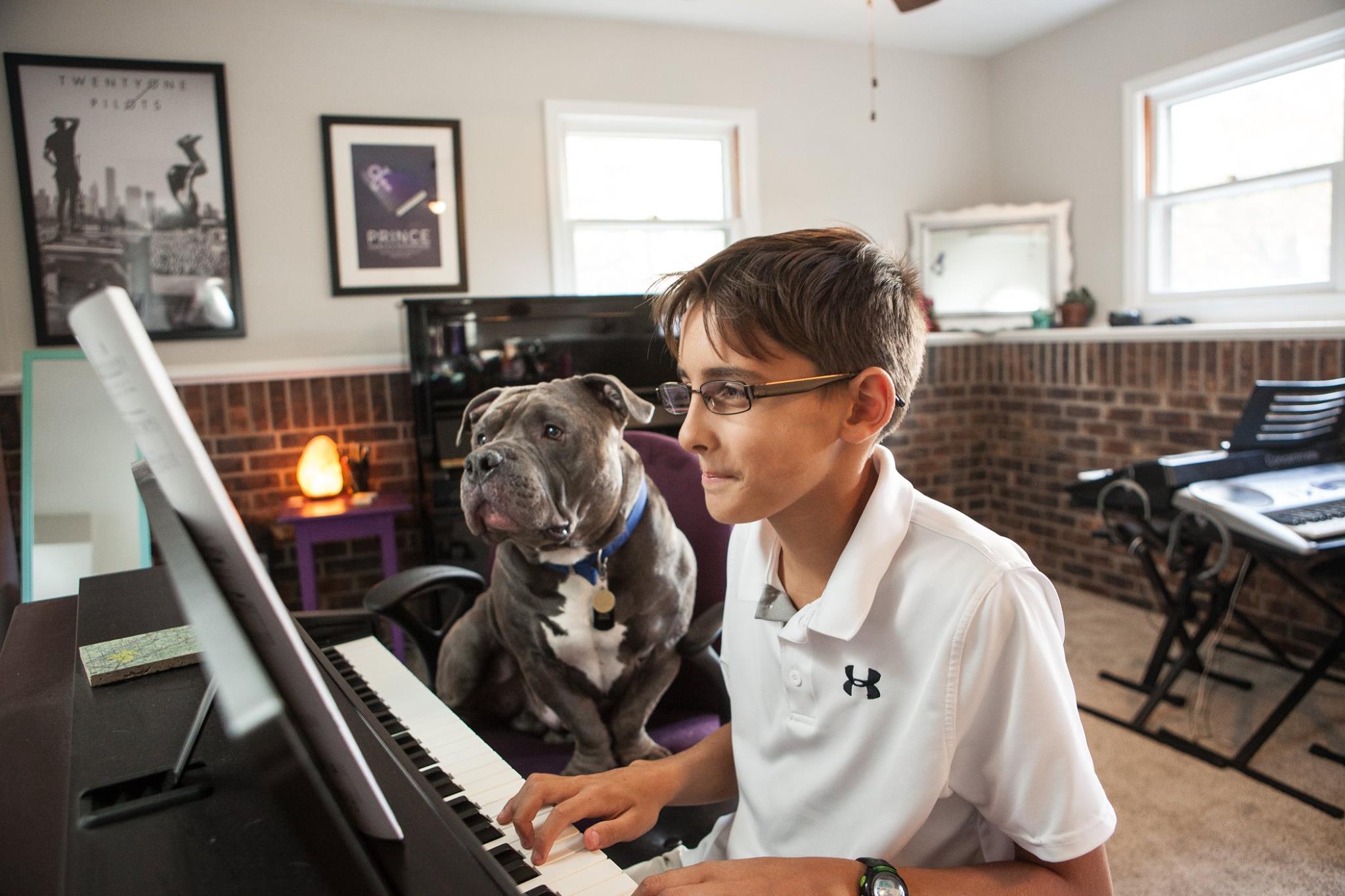 Therapy Dog
Birthday: March 6th, 2014
American Staffordshire Terrier + Dogue de Bordeaux
Rescued from CA when he was 3 months old
Loves to cuddle and snore.
Favorite food: sweet potato fries and cupcakes
Favorite instruments: piano and bagpipes.
Therapy Dog
Birthday: July 31st. 2014
American Staffordshire Terrier + Boxer (she's more AmStaff than Abrams!)
Rescued from Topeka when she was 1.5 years old.
She's had surgery on both of her back legs since we've had her.
Gertie has Stage 2 Kidney Disease (boo on genetics!)
Loves to nap and run. She is SO fast!
Favorite Food: Pizza...she's a Ninja Turtle.
Favorite Instruments: Piano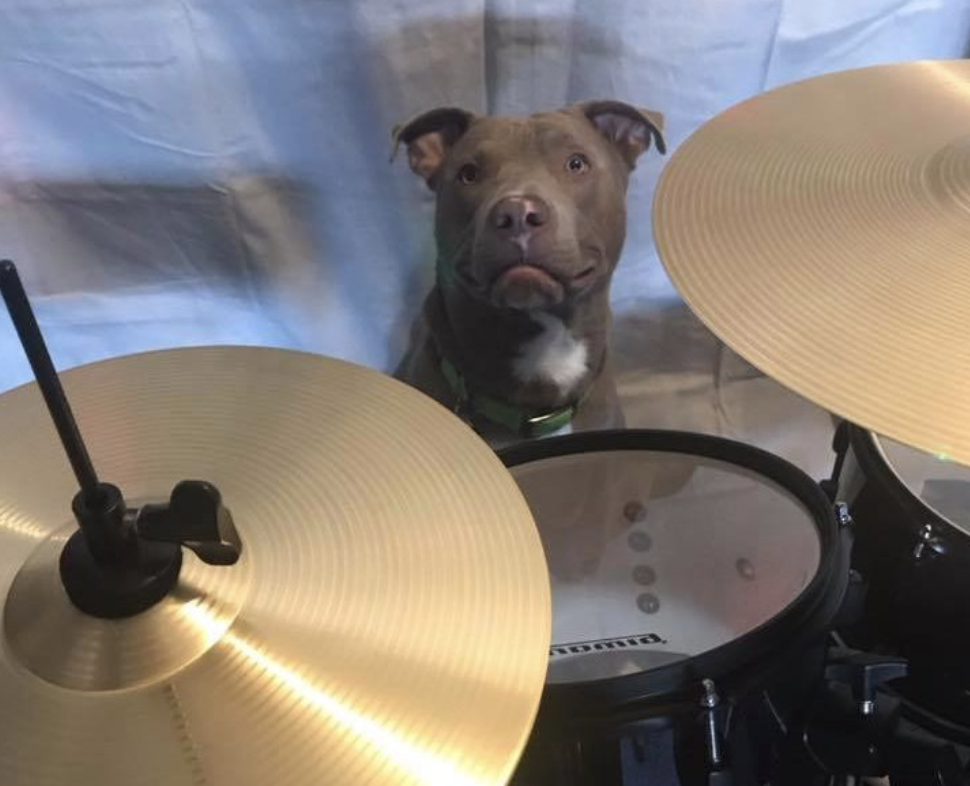 Therapy dog in-training.
Birthday: May 6th, 2017
American Staffordshire Terrier + Alaskan Malamute + Boxer
Rescued from Junction City Animal Shelter when he was a puppy.
Loves socks. (He thinks he's a house elf.)
Favorite food: vanilla ice cream.
Favorite instruments: drums.