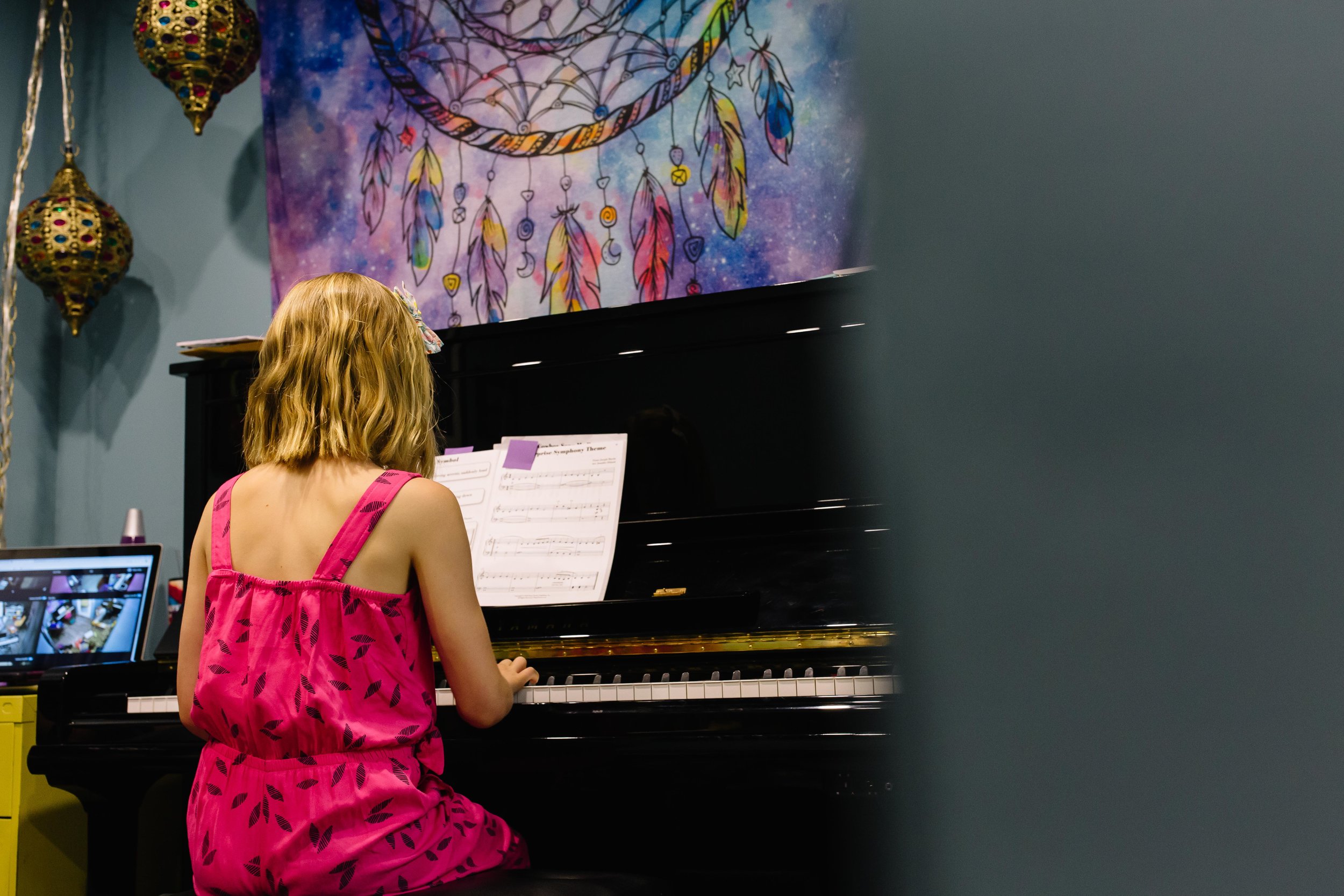 Piano Lessons your kids will thank you for.
Piano lessons
We see you, busy parent.

We see you trying to balance your children's hectic schedules and all of their extra-curricular activities.

We see you wanting your child to experience music and wanting them to reap the cognitive benefits of piano lessons. But you're worried....

You're worried that your child will have a traumatizing experience with piano lessons like you did. You're worried that practicing will turn into a huge fight at home.

What if we told you that piano lessons and practicing have evolved into something magical?
What if we told you that we can remove the "P-word" and your child will play the piano for fun at home without being told to do so?

At Miss Emily's Music School, we believe in helping students fall in love with piano lessons first so that "practice" happens naturally at home without it being a chore.. All students learn to play music they enjoy and play fun piano games at every lesson. We believe in playing the piano - not practicing it. By making music lessons fun and removing the practice stigma, our students end up "practicing" naturally. Parents love Miss Emily's Music School because their children play the piano at home because they WANT to. No tears included!

We are located in Manhattan, KS and offer Group Piano Lessons and Deluxe Piano Lessons for students ages 7+.
Once students hit Level 2, they are eligible to join our Rock Bands 101 class where they can play the piano for their very own rock band! Click HERE to learn more about each lesson type. Have a child that's 4-7 years old and loves piano? Check out KidzRock!

Do you want your kids to thank you for signing them up for piano lessons one day?
Click the button below to sign up for an interview piano lesson!